PERFORMANCES BY ANGIE ZHANG, FORTEPIANO/PIANO & MIYA HIGASHIYAMA, MEZZO-SOPRANO
"Scholars, economists, revolutionaries keep debating, but one very good answer has held now for 2,500 years. The function of art, Aristotle told us, is catharsis. You go to the theater, you listen to a symphony, you look at a painting, you watch a ballet. You laugh, you cry. You feel pity, fear.

You see in others' lives a reflection of your own.

And the catharsis comes: a cleansing, a clarity, a feeling of relief and understanding that you carry with you out of the theater or the concert hall. Art, music, drama — here is a point worth recalling in a pandemic — are instruments of psychic and social health."
​
- Jason Farago, New York Times, January 13, 2021
ORIGINAL VOICES

brought together performing artists, government officials, and community leaders
at the crossroads of community and culture, seeking ways to combat bias and violence towards
Asian and Pacific Island Americans while celebrating those working diligently towards racial equity.
​
​
AN INSPIRING AND INFORMATIVE CONCERT EXPERIENCE
CLICK PHOTOS BELOW TO LEARN MORE ABOUT OUR PANELISTS
​
ORIGINAL VOICES

is brought to our community through the generous partnership and support of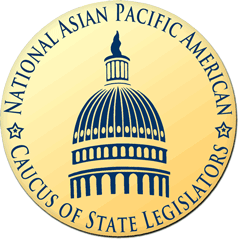 View the Olympia Symphony's

Statement on Racism and Hate

here.